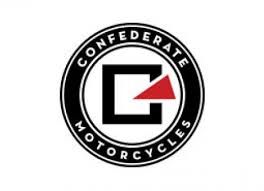 The American manufacturer of unique bikes includes a mode of tolerance and switches to the production of "electric trains".
How strange, so sad news came just now from across the ocean. According to the Los Angeles Times, Confederate will be renamed Curtiss Motorcycles. Why? As they say, guess at once. Apparently, the political situation played a role, in particular, the continuing conflict that began in Charlottesville around plans to demolish the monument to General Robert Lee, one of the most significant figures of the Civil War in the United States.
The company of the most that neither is the southern state, Alabama, existing since 1991, decided to put an end to its historical name, which has a negative connotation in the eyes of some citizens of the New World. It reminds, by the way, the story of the White Power pendants, which from some moment are bashfully referred to just WP - also not to "kindle". A manufacturer of motorcycles Confederate will now be named after Glenn Hammond Curtiss, a pioneer of American aviation and a motorcycle designer.
The last "Confederate" and, in general, the last traditional bike for the company will be the FA-13 Combat Bomber, because the time will come "electric train". The first device of this type should be a motorcycle built in cooperation with the California Zero Motorcycles, equipped with two electric motors and developing 175 hp. and over 390 Nm. Presumably it will be a cruiser named Hercules in a sporty-extravagant format.